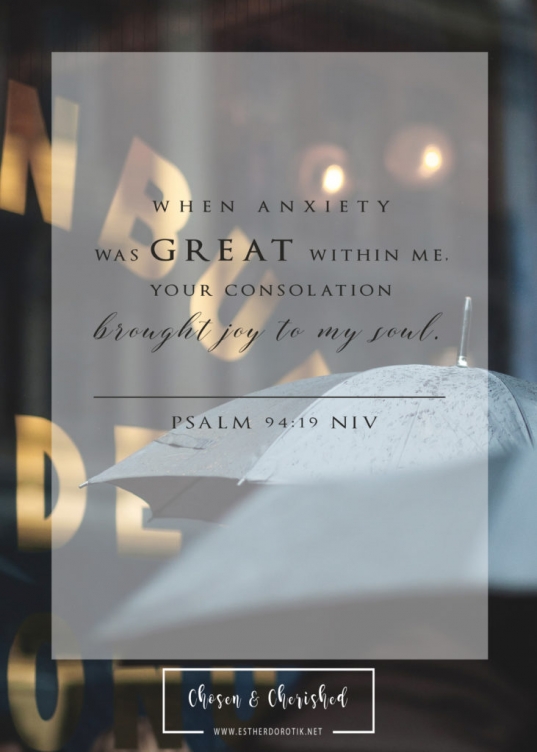 When the multitude of anxious thoughts flood your mind today, can He be your consolation? When the worries of the world, the chaos of life, and fear of tomorrow take center stage, will you let Him bring you delight, cheer, and rejoicing to your soul?
Today, when your foot feels like it's slipping, let His loving-kindness and mercy hold you up.
When doubt takes your mind captive, He is the soothing hand to comfort you.
When the butterflies take flight in you, He is the soft voice whispering words of comfort.
When an anxious cold sweat overtakes your flesh, He is the cool breeze of help blowing through your hair.
When your heart races ahead of your chest, He is the peace that holds you in place.
He is your calm, your joy, your rest – today.
When anxiety was great within me, your consolation brought joy to my soul. Psalm 94:19 NIV