And there we were, at the end of another school year. A year started with great intentionality, purposed to hide God's word in my little girl's heart, steer her eyes toward Him, and anchor her heart to His. Intentionality – my deliberately designed, thought out plan – took a backseat to everyday demands.
In her book, The Power of a Praying Parent, Stormie Omartian said, "The battle for our children's lives is waged on our knees. When we don't pray, it's like sitting on the sidelines watching our children in a war zone getting shot at from every angle. When we do pray, we're in the battle alongside them, appropriating God's power on their behalf."
In fact, I would take it one step further and say that if we're not equipping our children, we're sending them out into the war zone with no weapons at all, no training for real warfare. Intentionality happens every day as we mold the little hearts God has entrusted to us, igniting the eternity He set in their hearts (Ecclesiastes 3:11). How can we take "deliberately designed, thought out plans" one step further? I'm so glad you asked! I'd love to share a few things that have helped me the past four years.

1. Seek The Lord For Guidance
In Judges 13, we find the story of Samson, a child set apart at birth by God. In verse 8, Samson's father "begs" the Lord to teach them how to bring up the boy. Not stopping there, he asks in verse 12 about the "rule for the boy's life and what he will do for work." Perhaps what I love most about this story is that the Angel of the Lord came to the women, not once but twice. Like Mary with Jesus, God told Samson's mama who he would be. Friends, even now God is setting apart children at birth for the deliverance of others. Although we know our kiddos better than anyone in the world, only the Master Electrician knows how they are wired and what they are wired to do. He has called us to partner with Him, giving us the unique job of raising them in the ways of the Lord. So, first thing, go to the Lord for guidance, "beg" the Lord to teach you how to bring up your kiddo, and wait with anticipation as He answers.
2. Plan Ahead
What's the saying, "If you fail to plan, you plan to fail." In Proverbs 21:5, Solomon put it this way, "The plans of the diligent lead to abundance." I want an abundance of God's word tucked into my daughter's heart so, after seeking the Lord to make the path straight (Proverbs 3:6), careful planning takes center stage.
At the end of each month, I sit down with a calendar and plan out the next month's verses. I find the key is to choose one particular area to focus on each month such as a character trait or fruit of the spirit. Then, choose four (or five depending on the number of weeks) of the best scriptures that are age-appropriate to memorize.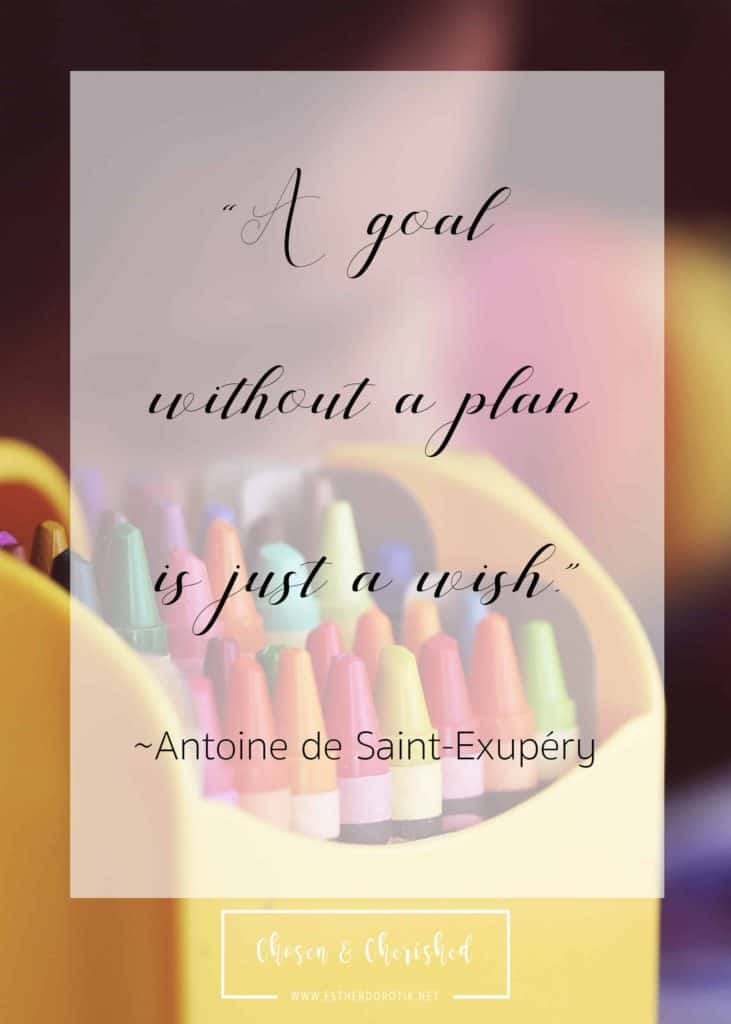 3. Prepare For The Week
Typically on Sunday afternoons, I sit down to plan for the week ahead: menu, grocery list, chores, blog, business, and school plans are combined in my planner. Sundays may not work for you, and that's ok. Any day that works is a great day. Use the time the kids are at soccer practice, while they read at the library, or play at the park. Planning is essential to finding focus, setting a solid foundation, and follow through. Honestly, if I fall off the wagon before this point, I rarely get back on. Just saying!
4. Make A Game Of It
You've prepared the field, planted the seeds, now it's time to water it and watch it grow. For a child, playing is the key to learning. In our kitchen, right next to the fridge (score!), we have a chalkboard where we write the weekly verse. Incorporate the kiddos by letting them take turns writing it out. Throughout the week, look for fun ways to infuse your children with the verse. Write it on a piece of paper and cut it into a puzzle. Fill in the blank. Word scrambles. Coloring sheets. Draw a picture of what it means. Questions on the meaning of words. Riddles or jokes. Word search. Have them act the verse out in a game of charades. Try adding them to lunchboxes for a mid-day "lesson." Making it fun for them increases engagement, memory retention, and future application.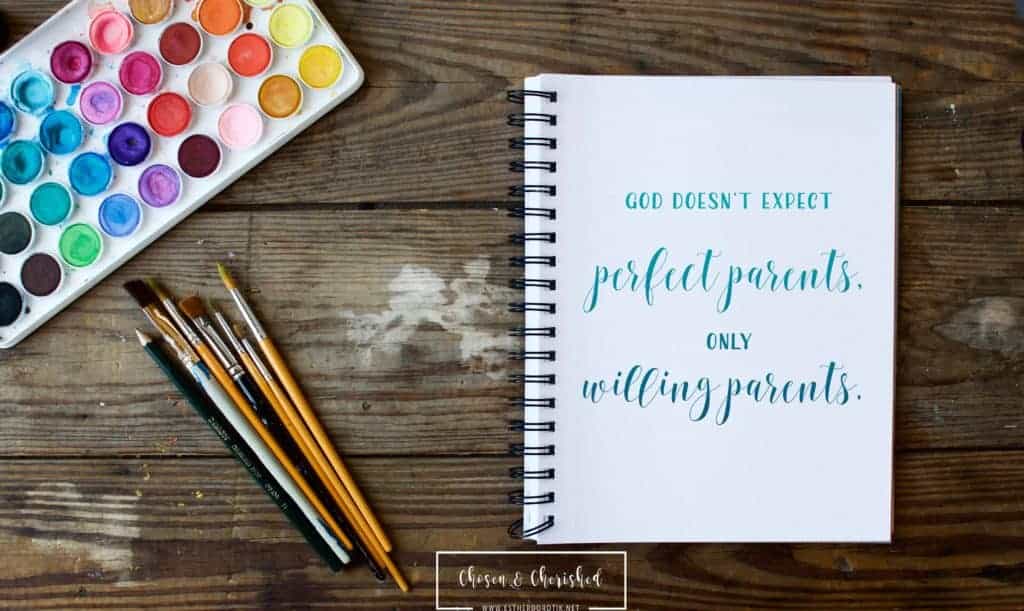 To read additional tips on how to have a great intentional year of shepherding your child's heart, join me over at MaryAnderingCreatively.com where I'm guest posting! Hope to see you there!