I don't know about you but our New Year started off blazing … literally! Our New Year's morning began with faulty carbon monoxide alarms ringing in our ears and the wintry cold air nipping at our nose while we sat outside waiting for the fire department to give clearance.
As the world welcomed in 2018, the final calendar page turned, and a new chapter began. The future – unwritten.
For years, I've spent the first few days of the new year choosing an overarching one-word theme for the year ahead, each one preparing me for a new direction of His leading. 
Fearless. Anchored. Passionate. Purposeful.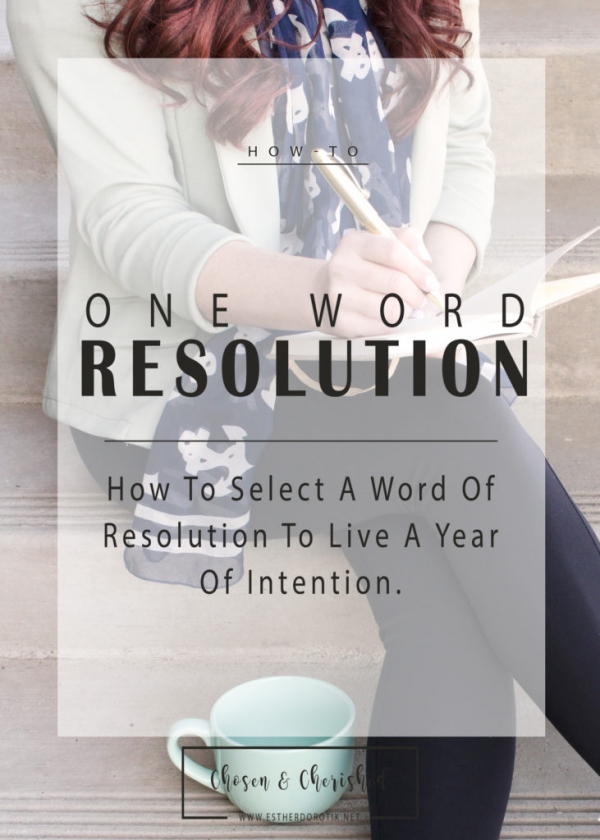 Because our bodies are the temple of the Holy Spirit (1 Corinthians 6:19), I want to start the year by cleaning out His temple. Sweeping out any desires not from His throne room, straightening up any plans that do not align with Him, and dusting off hidden dependencies to reveal the beauty of His plan under the surface.
As God creatively made all things from nothing, we see that "the earth brought forth vegetation, plants yielding seed according to their own kind (Genesis 1:12)." We too can only produce or yield fruit according to our "kind". And because we live in the world, there is always a strong tug to live of the world. 
It's no wonder, then, that God told the Israelites not to sow their fields with two kinds of seeds (Leviticus 19:19). One will soak up the nutrients, growing and thriving, while the other will barely survive and die. 
So my desire for this year – and every year – is to "yield". A word full of both give and return. Surrender yet receive. Its two-fold. A yielded heart to His desires and plans so that my testimony yields or produces His faithfulness and love to others. 
Like the mustard seed which starts off as the smallest seed on earth and grows up to becomes the largest garden plant, it must be planted. When we allow God to water our mustard seed of faith, it becomes a shade and shelter for others (Mark 4:30-32). 
But, to live this yielded life I first have to receive, surrender, and submit to the Father so that I can yield – bear, produce, display – fruit according to His will for our lives.
How about you? How do you choose to live a year of intention? By selecting a word of resolution? Are you determined to abide by a fixed purpose? Steadfast and immovable? 
So are you ready? Here are a few steps to get you started.
Invite God in. No one knows your future better than the One who is already there. He is the only secure source of wisdom.  

For the Lord gives wisdom; from his mouth come knowledge and understanding. He holds success in store for the upright, he is a shield to those whose walk is blameless, for he guards the course of the just and protects the way of his faithful ones. Then you will understand what is right and just and fair—every good path. Proverbs 2:6-9

Reflect on the past year. God prepares the soil of your life to harvest fruit in the next season.

Where have you been over the last year?

What struggles have you faced? What lessons have you learned? In what areas did you invest your time? Were there any life-changing events? Where did you excel? Any missed opportunities? As you ponder the past year, write down words or phrases that surface.

Search the Scriptures. Take your time here. Pray over each word and verse where He leads you, remembering His word is a lamp unto your feet and a light unto your path (Psalms 119:105). 
Anchor it with a verse. Once the Lord has selected your word, find an anchor verse – a verse that resonates with your word. Because God's word does not return void (), I think this step is a critical part of living it out.
Commit. Commit to the 

Lord

 whatever you do, 

and he will establish your plans (Proverbs 16:5). He establishes our plans AS we commit them to Him. Some ways to determine are to 

keep a journal, memorize your anchor verse, so it becomes second nature, and write out all other verses related to it. Ponder how this word applies to all areas of your life.
Share. While your word is "yours", it is most likely to affect those around you. So don't be shy, share what God is doing in your life. 
In 2015, my word was loved – living loved by Him. That year turned out to be the hardest year ever but through it all, He showed me His heart for me. I was truly able to live loved. Not only did He reveal His heart in Scripture but everywhere I turned, I found a heart. I kid you not, in the trees, the bushes on our fence, the wood grain in a door, a heart-shaped leaf that flew into my hair; the list is endless.
In John 5:39, Jesus said, "You search the Scriptures because you suppose that, in them, you will find the life of the ages. And it is those Scriptures that yield testimony concerning me." Friends, it is our lives that yield testimony concerning Jesus Christ. People are searching high and low for the "Life of the Ages". Allow your life to yield testimony concerning Jesus.
Whether this is your first or fifteenth year to choose a word, January or July, expect to encounter the God of compassion who shows up when we seek Him. It's never too late to start!
Be sure to grab your free printable 2018 Christian Calendar. Just sign up for the newsletter above!