The light bulb in our chandelier flickered off and on. As I walked over to it and gave it a soft twist, I thought how on earth do light bulbs become loose anyway? After all, they are stationary, right? The light bulb in my head flickered a few times before recalling the verse, "You are the light of the world." Matthew 5:14
Like the lightbulb, when we become stationary in our walk with Him, we become disconnected from the one true Light source. The source of all life, all power, all majesty, and all light.
Motionless and dim, our demeanor, priorities, decisions, love for others and response to everything "flickers" when we are not fully plugged in.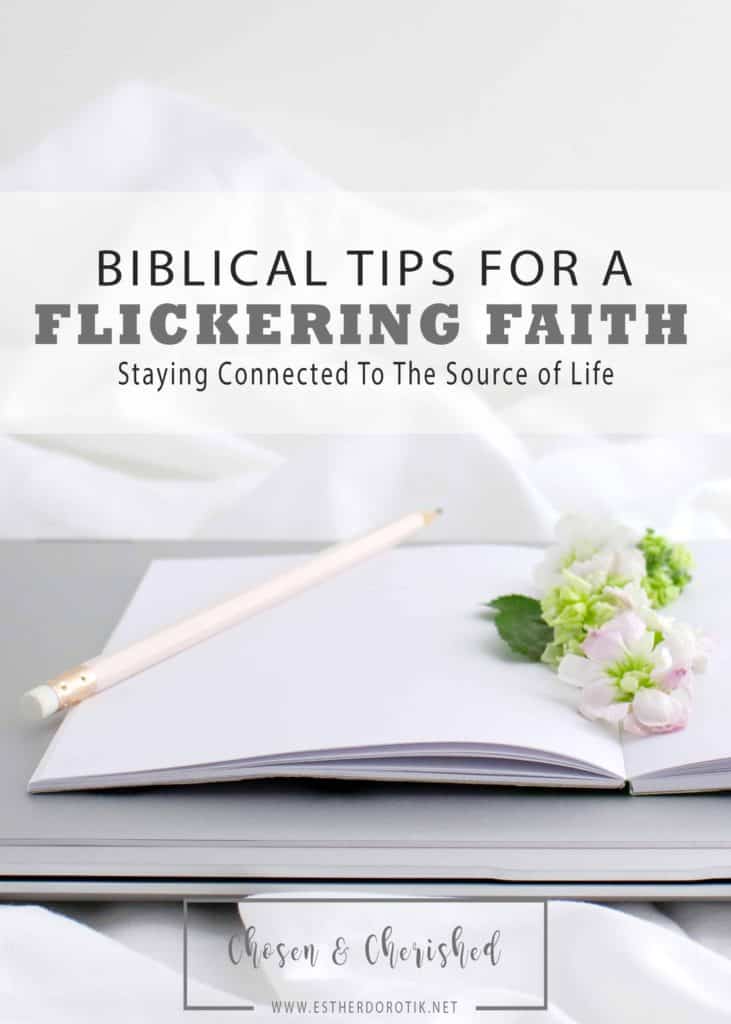 In a world fascinated with plugging into distorted outlets, how do you – and I – remain fastened to our immovable, unshakable current of Light?
Recognize The Struggle Is Real.
We have a real enemy ALWAYS seeking to devour us (1 Peter 5:8). He has studied your ways, knows your weaknesses, and waits patiently for the perfect moment to invade. Remain connected to the source, and refuse to fall prey to "blackouts".
Commit To A Plan
From the moment you wake up, business is competing for your attention. Staying connected to the Vine takes intentionality. When you commit to spending time with the Lord, He will establish your plans (Proverbs 16:9) and the Lord's purposes prevail (Proverbs 19:21).
Read Scripture
By putting God in His rightful place, you are both nourishing and guarding your heart. Because we do not live on bread alone but every word that proceeds from God's mouth, choosing to live on God's word provides the spiritual nourishment needed for daily life (Matthew 4:4). His spiritual nourishment guards your heart and everything that flows from it (Proverbs 4:23).
---
When you hunger and thirst for His righteousness, you will be filled. – Matthew 5:6
---
Be Spirit Led
As children of God, we are to be led by the Spirit (Romans 8:14). The Spirit of truth guides us in all truth and tells us things that are to come (John 16:13); helps us in our weakness and prays for us when we can't (Romans 8:26); and produces eternal fruit (Galations 5:22-23).
Friends, don't shut your light off from the rest of the world! Let your light shine before men, that they may see your good deeds and praise your father in heaven (Matthew 5:16). Make a plan today to soak in God's word, pray, and be led by His Spirit.
Do you find staying connected to the Father challenging? How do you remain connected to the all powerful source? Leave me a comment!