I lifted my arm to check the time, adding two hours in my head as I had done for over two months. Several months back, I failed to charge the battery in my Fitbit leaving it discharged for days. It wouldn't sync to my phone and, for the life of me, I couldn't figure out how to fix it.
Timing was off. Updates failed. Downloads unsuccessful. A tool designed for aiding, tracking, and instilling healthy habits remained unable to reach its purpose or potential.
I can't help but wonder how many of us walk around out of sync with the Father; our spiritual batteries left drained and discharged.
Unable to track His right timing – choosing to adjust the schedule as needed. Designed with more potential and for a higher purpose, yet unable to download Kingdom information. Attempts to change fail. Desires to put Him first wither like the leaves of a dead vine.
This was my life for many more years than I'd like to admit. With as many excuses as the hair on my head, I was left unsure how to fix it. Missing my "burning bush" encounter with God because I was too busy to pause and experience it. All the while, the passion I pursued Him with said a lot about the value I placed on Him.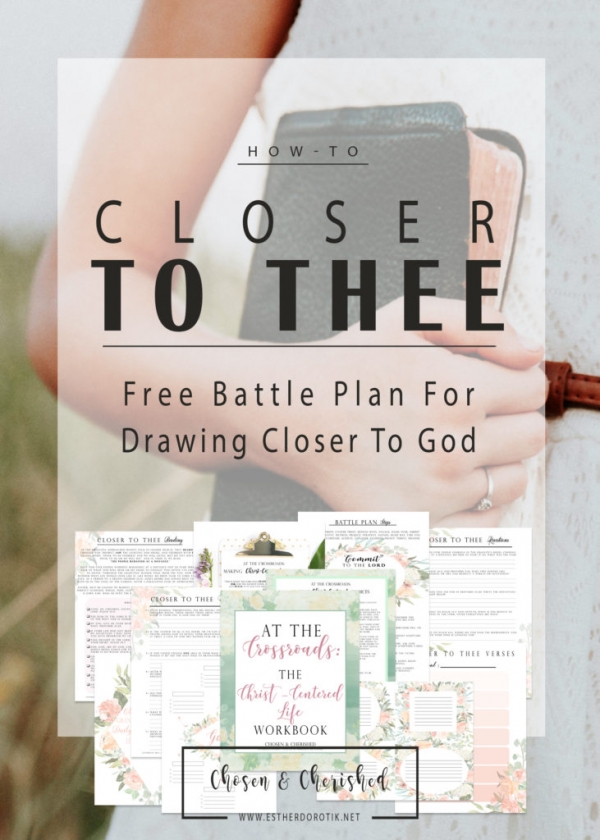 Although we have an eternity ahead of us, we have a limited time to place Him on His rightful throne and make each breath count. When we seek His Kingdom first and learn to number our days, we gain a heart of wisdom filled with His insight and navigation (Psalm 90:12).
As Moses prepared to meet his Deliverer face to face, he told the Israelites, "to love the Lord with all their hearts and soul, to choose life, to listen to His voice and hold fast to Him. For the Lord is your life … (Deuteronomy 30:10; 19-20)."
Sounds like a tall order, doesn't it? I suppose Moses knew that too because he made sure to encourage the people that this "tall order" was, in fact, not too difficult or beyond reach, up in heaven nor beyond the sea but that the word is very near in our mouth and our hearts (Deuteronomy 30:11-13).
Psalm 103:15-16 says, "The life of mortals is like grass, they flourish like a flower of the field; the wind blows over it, and it is gone, and its place remembers it no more."
We are flowers planted by the hand of a Good Gardener to bloom and flourish and thrive.
But how do we do that? How do we make today count, focusing less on the failures of yesterday or the concerns of tomorrow? How do we love the Lord, listen to His voice, and hold fast? There's one central choice – honor Him as the center of our life, our plans, our goals, and our decisions.
By choosing to blossom in the field where He's planted us, not someone else's.
By recognizing it is the Gardener that decides when we're planted and in what field we are planted.
By resolving that the grass isn't greener in the pasture of tomorrow or next week or when such and such happens but instead learning to see the green directly under our feet.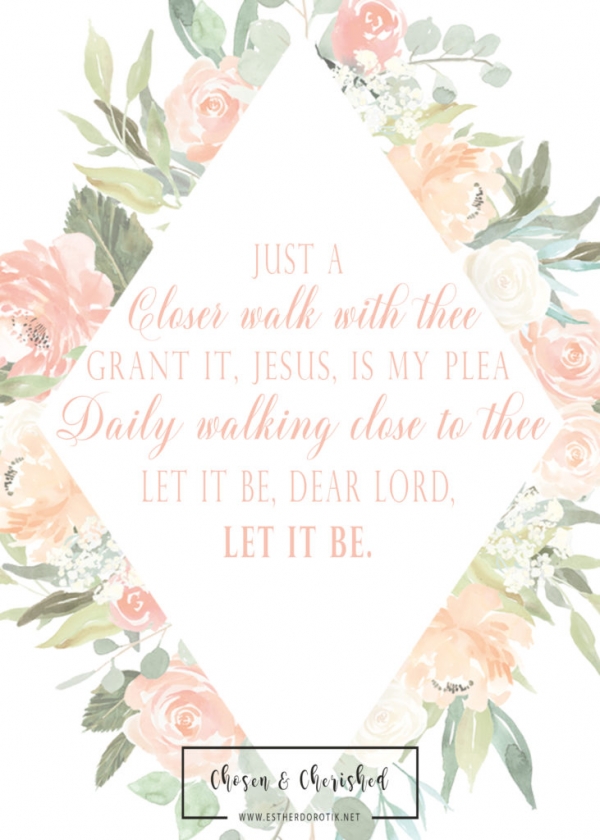 As tall as Moses' order seemed, these are the keys to our inheritance and it starts with a willing heart. One baby step toward your Father's open arms. You might stumble a little along the way, as any baby learning to walk, but His loving hand will keep you from falling.
"The Lord makes firm the steps of the one who delights in him; though he may stumble, he will not fall, for the Lord upholds him with his hand. (Psalm 37:23-24)
Friend, God's desire has always been to walk with us in the cool of the Garden. The abundant life Christ paid for you to have, the miracles He wants you to experience, and your purpose, which is far beyond anything you can think or image, is waiting for you.
Sign up for the newsletter and check your e-mail for your FREE "Closer To Thee" workbook. Join us as we take steps into our promised land by allowing God to take center stage. With Scripture reading plans, in-depth study questions, worksheets, battle plans, journal cards and plan mapping, this study is designed to draw you into the presence of the King.