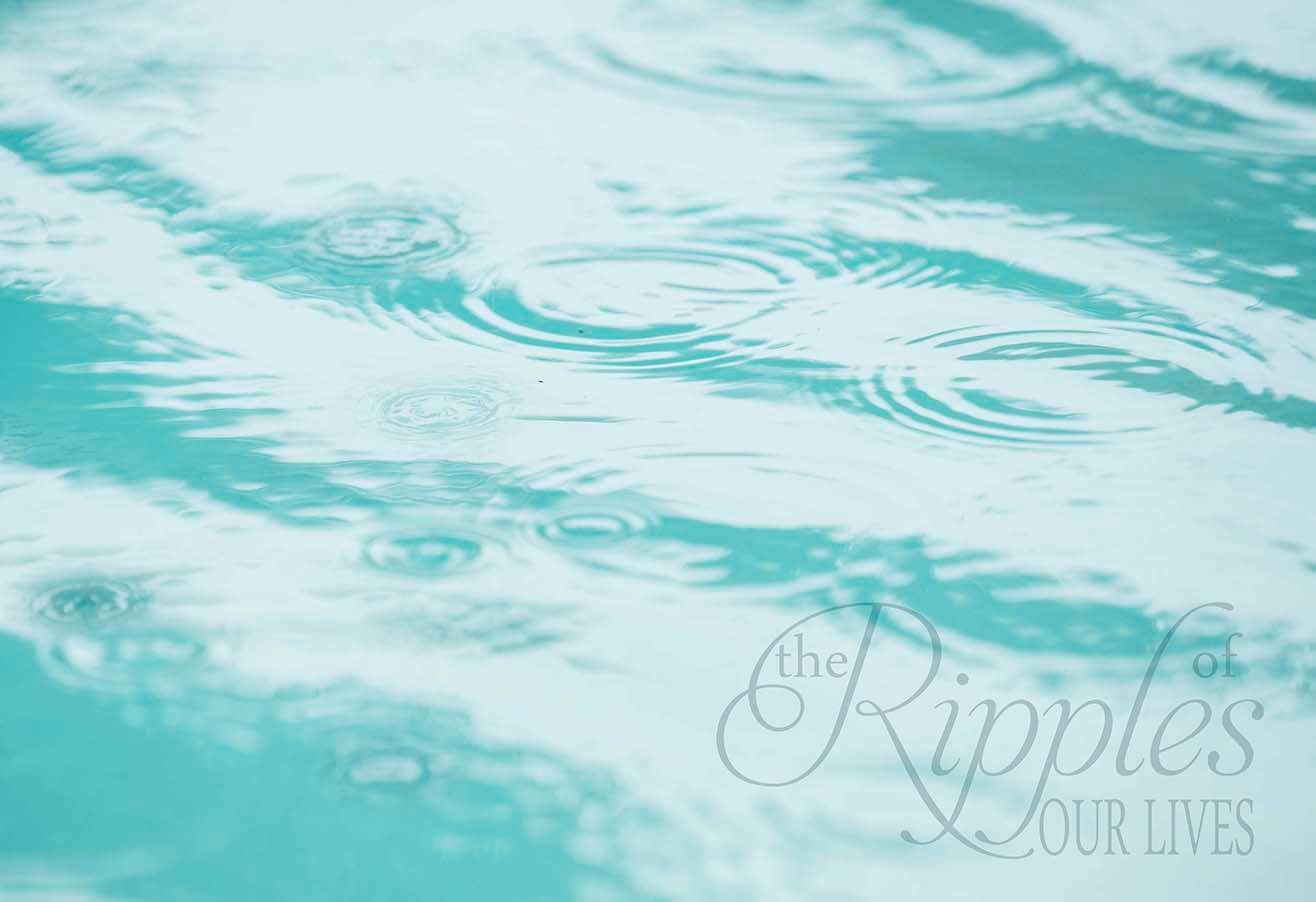 As I watched the raindrops break the stillness of the pool last Saturday morning, I considered how much our lives' decisions mirror God's raindrops.
We normally make around 250 decisions in a given day – both big and small. And, just like the raindrops, those decisions (whether good or bad) have rippling effects. The bigger the decision, the bigger the ripple.
Ripples that affect our hearts, our minds, our actions, our relationships, and our souls. And they don't just stop with us. The ripples of our lives, OUR decisions, intersect the ripples of other people – their hearts, their minds, their actions, their relationships, and their souls. Just as one raindrop sends out ripples far surpassing the original drop, our decisions send out ripples affecting those around us.
Think wisely before you make decisions that will affect, not only your life, but the lives of those you love and cherish as well as the lives of your future generations. Think – LIVE – beyond that first "raindrop".